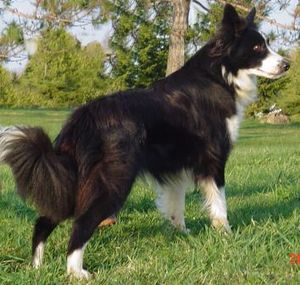 Puzzle is a compact agile little dog. Puzzle is a full sister to Twizz.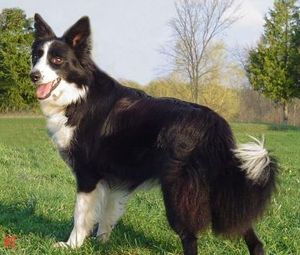 Puzzle is built to be an athlete, but she also is highly affectionate and sweet.
Puzzle is very smart and learns very quickly. 
She is great with our kids and her favourite spot is curled up
between the kids on the couch watching cartoons!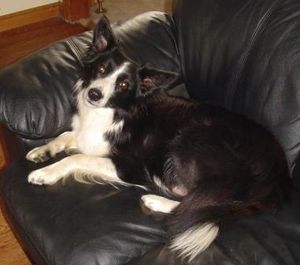 A severe injury when Puzzle was very tiny has prevented us from training Puzzle
for competitions, but has not dampened her spirit or slowed her down!  She has
produced some outstanding puppies that have her drive and athletic abilities.

Bart is 2005 USBCHA National Champion, 2005 Ontario Champion and he is the son of the famous Supreme Champion, Craig.

Puzzle has produced puppies that are very athletic and highly competitive.  Her puppies have even won Best of Breed in Europe! 

PUZZLE IS NOW RETIRED FROM BREEDING