HiQ Trace
"TROO"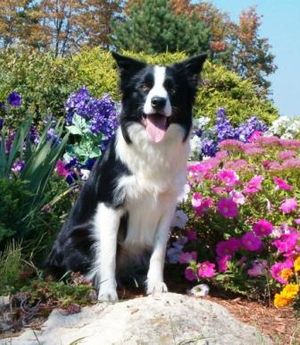 Troo is a great little dog she is lightning fast and very athletic. She LOVES tennis balls and sails over jumps effortlessly. She is also very affectionate and loyal which is not a surprise considering who her parents are (Tribble and Tripp)! Her mother,
Tribble
, is an incredible agility dog and consistently places at the provincial and national level. Troo is very responsive and learns new things extremely quickly. She is also absolutely gorgeous!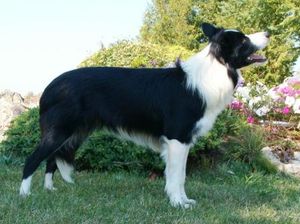 Troo is extremely willing to learn new things and she picks up new concepts very quickly.  She is playful and loving and very loyal.  She is highly motivated and loves to work. Troo is a special dog and she listens well and is very responsive.  She makes everything look easy and effortless.  She is currently in training for agility and she will be a highly competitive dog.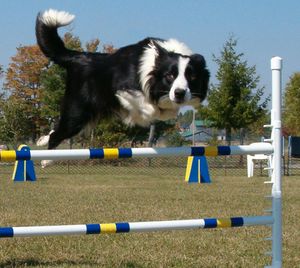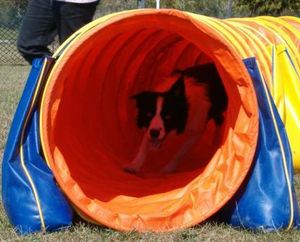 She earned her Agility Dog of Canada (ADC) title in two days, qualifying in all of her first three standard runs,
she also earned two out of two Steeplechase qualifiers (and placed) and she picked up a gamblers Q too!
Troo's Puppies
(Troo is now retired from breeding)
Troo X Roy 2008
Troo X Reckon 2009