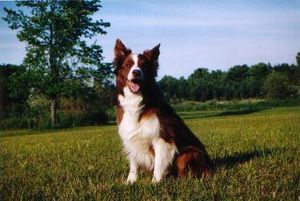 Zac Attack
June 29, 1993 - January 26, 2010
Zac was Howard's first dog and as such will always have a special place in Howard's heart.  Zac was a star in puppy class and then went on to be a star in many things!!  Zac first started to compete in Flyball where he went on to earn a Grand Championship.  He competed on both a regular Division 1 Regional Champion Team and a Division 1 Multibreed Regional Champion Team in Ontario.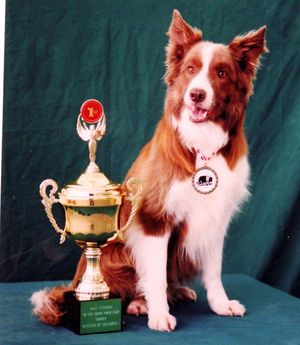 Then he went on to perform in fast paced performance shows at the The Royal Winter Fair, The Sportsman's Show and many high profile shows.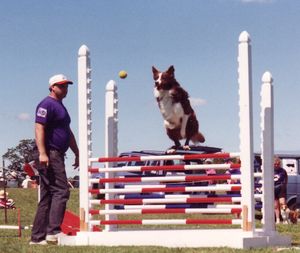 Zac always liked to play Frisbee so Howard decided to put a routine together for the shows.  Soon he decided to take Zac to the US to compete as there were no Disc Dog trials in Canada.  Zac did terrific winning the novice Michigan State Championships and placing third in the Open Freestyle on his first try!  Howard and Zac were hooked and they wanted other Canadians to enjoy this sport without having to travel out of the country!  The Canadian Disc Dog Association was born!  This association, co-founded by Howard is now nationwide.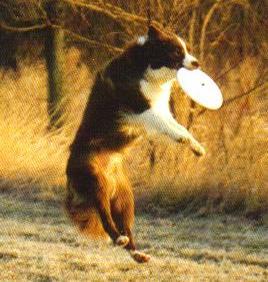 But as if Flyball, performance shows and Disc Dog were not enough,
Zac was also one of the lead dogs on our sled team.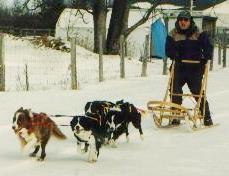 Official backpacking Dog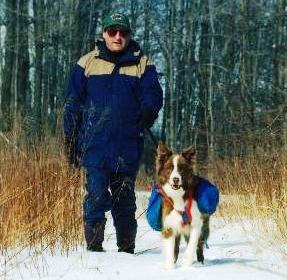 Stick retriever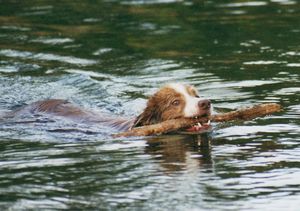 and most importantly - BEST FRIEND!!